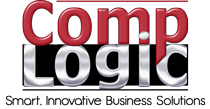 Easy and Convenient Remote Support
Computer Problems? No Problem!

Is your computer slow, sluggish, or infected? Don't panic. Our proven "Support Anywhere" Service can fix most of your minor computer problems – often times within an hour as long as you are connected to the Internet.

Many organizations dedicate up to 80% of IT resources just to maintain the status quo: troubleshooting, reacting to issues that creep up, patching, and so on. Take a deep breath and relax. CompLogic will take care of these problems so you don't have to.

"Support Anywhere" is a Must for Your Trouble-Free Computing
When computer problems occur, a lot of time is wasted. Business owners and managers interrupt their work to try to solve problems on their own. When this does not work (and, in some cases, makes matters worse), they get more frustrated. In business, time is money. When technical problems interfere with day-to-day business operations, this negatively affects the bottom-line. Fortunately, our "Support Anywhere" service prevents or eliminates most of these aggravating inconveniences and expenses.

CompLogic is fully qualified to provide rapid remote support for most of your computer issues. There is no need for you to haul your computer to an outside repair shop or wait to schedule an onsite technician. As a "Support Anywhere" customer, we've got you covered.

Our "Support Anywhere" service protects your confidential data.
The service is non-invasive and does not compromise your system security or privacy.

Don't wait for computer problems – avoid them! Find out how "Support Anywhere" from CompLogic will benefit your business. Call us now with any questions or to activate the service. Phone (941) 882-1420 now to set up a remote session. See in real-time how the service works every step of the way. You will be amazed at how easy and user-friendly our "Support Anywhere" really is!
"Support Anywhere" is perfect for a business owner or manager who wants to prevent or eliminate most common computer problems. This is a remote solution that gives you on-demand support whenever you need it.
---

CompLogic/TeamViewer Remote Support System
(Call (941) 882-1420 to set up a remote session)



Use the 'Remote Support Client' unless your tech support representative has instructed you otherwise.

Use the 'Complete Install' for servers or workstations that require unattended remote access.
Remote Support Mac Client HERE
Process Credit Card Transaction HERE